Is water spewing from your kitchen faucet or water is leaking from the roof? Then, you need to immediately hire a plumber. If you have tired of looking for the best plumber, then you have landed at the right destination. We HMSD HandyMan Services Dubai provide superior quality plumbing services to the people in Dubai. Our professional plumbers will come to your place with the right plumbing equipment to identify the root cause of the problem and give a permanent solution that you would never experience similar problem down the line. We have plumbers who are well-trained on using the plumbing tools and identify the problems with ease. We take pride in providing affordable and top-notch quality plumbing services. We undertake emergency plumbing works. If you have clogged drains or toilets in your home, call us. Our HandyMan Plumber knocks your door in a matter of minutes and fixes the plumbing problems at a brisk pace. In addition, we also upgrade the look of your bathroom by removing the old plumbing accessories and replacing them with the new ones.
HandyMan Plumber Dubai:
Water Leak Repair
Emergency Plumber
Water Heat Fixing
Water Tub Repair
Commode Leak Fixing
Clogged Drain Clean
HMSD HandyMan Services Dubai is a UAE based firm which have team of Skilled HandyMen who execute each and every Fixing & Maintenance job and assisting Mechanical staff with their expert helpers in execution of every work whether painting, plumbing, electrical or carpentry or so on. Believe us we are the real serving company.
HandyMan Painter for Painting Works
HandyMan Cleaner for Floor Drain Sewer Open
HandyMan Plumber for Plumbing Services
HandyMan Electrician for Electrical Services
HandyMan Mechanic for AC / Chiller Services
HandyMan Carpenter for Carpentry Wooden Work
HandyMan Mason for Masonry Tilling Work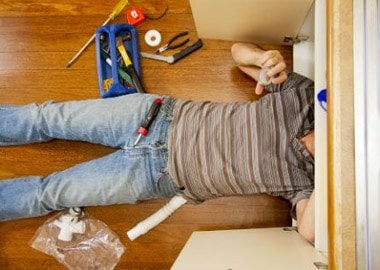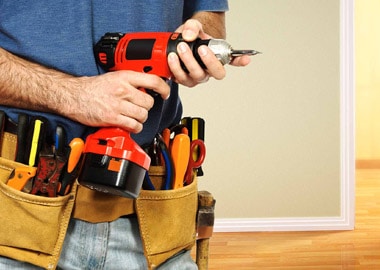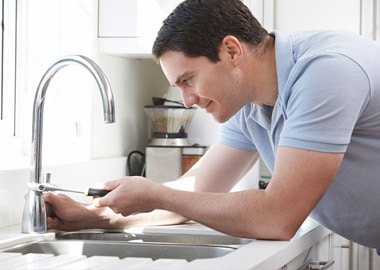 Throughout our journey, we have gained new customers and retained the reprising customers. We install, replace, and repair the plumbing accessories and are committed to providing a high level of customer service.  For us, no job is major or minor one. We repair faucets, replace toilets, unclog shower heads, clear drains and fix frozen pipes.
Here are a few plumbing services that are offered by HandyMan Plumber
Installation and Repair of Faucets:
Our expert HandyMan Plumber will repair the faucet and avoid you from spending a huge amount on buying new ones. We come to your doorsteps to handle emergency plumbing issues. Our professionals will come with the right equipment to get the job done proficiently. From faucet to clearing the clogs in the toilets, we handle all the jobs impeccably.
Installation of Sink:
If your kitchen sink is deteriorated or full of scales, then we install a new sink that adds a new look to your kitchen space. After you decide the sink type you want to install, our HandyMan Plumber will remove the old one and install the new sink immediately.
Troubleshoot minor Plumbing leaks:
If water is leaking from roofs and damaging your plush flooring, we use our skills and experience to fix the water leakage from pipes and fixture, thus helping you save big on water bills. We are the one-stop destination for all your plumbing needs.
Our Features
We offer all kind of Home Maintenance and HandyMan Services 24/7 any where in Dubai at very reasonable price.
Professional HandyMan
Our Expert HandyMan Offers Painting, Electrical, Plumbing & Carpentry Services for your property any where in Dubai.
24/7 Services
If you need urgent HandyMan at your home or office any where in Dubai, Don't wait and call 24/7 0529083474.
Affordable Price
We do more than Handy Man Work, Must try us once at very affordable price so contact us now and save your money.
News / Tips & Guides
Please check latest updates in our blog regarding our HandyMan services, tips, tricks and guides.
It seems we can't find what you're looking for. Perhaps searching can help.
Contact Us for HandyMan Quotation