Water is an essential element in any home. It is impossible to live in a house that has no or inefficient plumbing system. But since the plumbing system is one of the most used systems in the house it is also one of the most common systems to require repair and maintenance. If this is not taken care of in time, there is a possibility that you have to one day deal with a plumbing emergency. so always keep the contact number for Emergency Plumber.
Emergency Plumber:
24/7 Emergency Plumber
Bath Room Leak Repair
Kitchen Leak Repair
Shower Leak Repair
Bath Tub Repair
Water Heater Fixing
Leakage Fixing Services
Floor Drain Sewer Opening
Blocked Toilet Opener
Clogged Drain Pipe Cleaning
HMSD HandyMan Services Dubai is a UAE based firm which have team of Skilled HandyMen who execute each and every Fixing & Maintenance job and assisting Mechanical staff with their expert helpers in execution of every work whether painting, plumbing, electrical or carpentry or so on. Believe us we are the real serving company.
HandyMan Painter for Painting Works
HandyMan Cleaner for Floor Drain Sewer Open
HandyMan Plumber for Plumbing Services
HandyMan Electrician for Electrical Services
HandyMan Mechanic for AC / Chiller Services
HandyMan Carpenter for Carpentry Wooden Work
HandyMan Mason for Masonry Tilling Work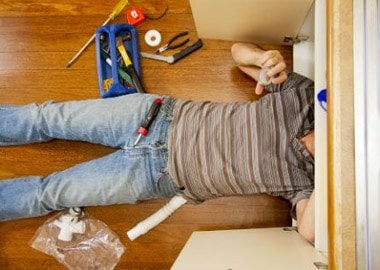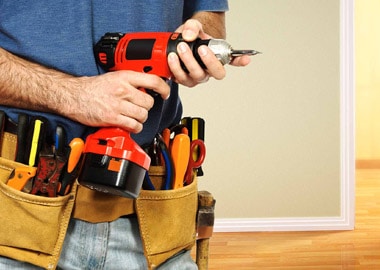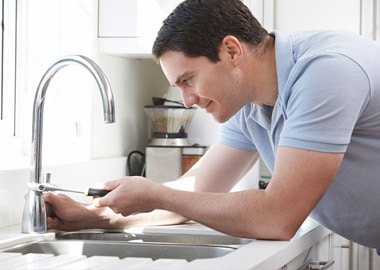 If such a disaster happens at home with water entering and filling up in the home everywhere, then it could get really late till the plumber can arrive. For such emergency conditions, you need to have the contact details of the emergency plumber or a handyman that can handle the problem at the right time before much damage is done.
What can you do?
Cut of main supply
The first and the foremost thing that one must do in case of a plumbing emergency is to cut off the main water supply. This will immediately stop the flow of water and save your valuables from getting wet or spoiled.
Locate the mains valve
After this, you can either look for the problem that has caused such a disaster in your home. The mains valve is generally located outside of any house but close to the place from where the water supply enters the house.
Let the water out
If you cannot find this valve, it is better to check for the measures to let the water out of your home. This will at least prevent over filling of your home. By the time the Emergency plumber comes, it is important that you try to save your home from the damage that water can cause.
The qualities of a right plumber
The Emergency plumber that you choose must not only have enough experience but also the license to practice the profession. The license makes sure that the plumber has the knowledge of the most modern techniques and that he has been allowed by the local authorities to do plumbing in the homes without any danger of any kind. Also, they should have proper tools and equipment to deal with any kind of situation. By looking at their tools, you can figure out their level of expertise. However, they should only charge reasonable and not try to take advantage of your situation.
Our Features
We offer all kind of Home Maintenance and HandyMan Services 24/7 any where in Dubai at very reasonable price.
Professional HandyMan
Our Expert HandyMan Offers Painting, Electrical, Plumbing & Carpentry Services for your property any where in Dubai.
24/7 Services
If you need urgent HandyMan at your home or office any where in Dubai, Don't wait and call 24/7 0529083474.
Affordable Price
We do more than Handy Man Work, Must try us once at very affordable price so contact us now and save your money.
News / Tips & Guides
Please check latest updates in our blog regarding our HandyMan services, tips, tricks and guides.
It seems we can't find what you're looking for. Perhaps searching can help.
Contact Us for HandyMan Quotation