Generally, when you think of a 24/7 Emergency Handyman the usual picture that pops into your mind is that of a workman that has the nominal skill and is able to carry out a number of jobs that include water leak repair and electric short circuit or breaker failure repair in the home. The jobs that a handyman can do include painting repairing doors and windows repairing leaky faucets, dry wall, etc. but not all the handyman service providers are with minimal skills. They can even carry out major renovations of kitchen or bathroom.
Emergency HandyMan:
24/7 Emergency Electrician
24/7 Emergency Plumber
AC / Chiller Repair Services
Lights Fixing Services
Water Heater Fixing / Installation
Leakage Fixing Services
Floor Drain Sewer Opening
Hinges Handles & Lock Repairing
HMSD HandyMan Services Dubai is a UAE based firm which have team of Skilled HandyMen who execute each and every Fixing & Maintenance job and assisting Mechanical staff with their expert helpers in execution of every work whether painting, plumbing, electrical or carpentry or so on. Believe us we are the real serving company.
HandyMan Painter for Painting Works
HandyMan Cleaner for Floor Drain Sewer Open
HandyMan Plumber for Plumbing Services
HandyMan Electrician for Electrical Services
HandyMan Mechanic for AC / Chiller Services
HandyMan Carpenter for Carpentry Wooden Work
HandyMan Mason for Masonry Tilling Work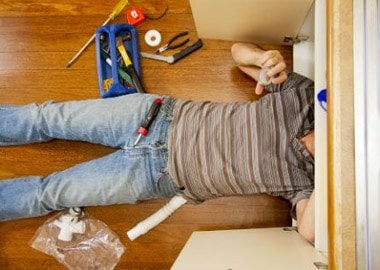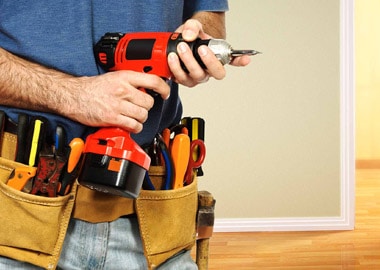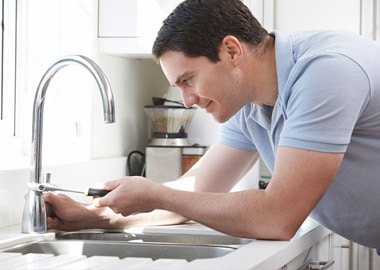 Though there are many handyman service providers around you but you must make sure that you have the contact details of an emergency handyman so that you can easily call for their help in case of an emergency.
Check for their license
For hiring a handyman for emergency situations, it is essential that you look for their handyman license because
This will make sure that you are hiring the right person for your work. Generally, people prefer the handyman that is skilled in a particular type of work, but that does not mean that the handyman that is qualified for many jobs is any less good. Such handyman can be licensed for an extensive type of electrical repairs in homes or even deal with the plumbing problems that are complicated. By hiring an Emergency handyman that is skilled in a number of jobs, you will not only get a good handyman but also you will be saved from the hassle of searching for someone different for different kinds of jobs. A handyman that is able to do many jobs easily and skillfully is actually the handyman in the right sense.
Tips to choose the right handyman
Generally, the contact details of Emergency handyman should be with you before any emergency situation arises but for this, you will have to carefully choose this kind of handy man. For choosing one you should follow these tips
First of all get the list of general works that you want to get done by the handyman that you will hire.
If you do not get a handyman that has many skills do not push them to do all the work on your list. This could cause a lot of disappointment to everybody.
Do not hire the first person you come across. Rather you should make a list of the possible candidates by asking for referrals from friends, neighbors, relatives, based on their experience.
Our Features
We offer all kind of Home Maintenance and HandyMan Services 24/7 any where in Dubai at very reasonable price.
Professional HandyMan
Our Expert HandyMan Offers Painting, Electrical, Plumbing & Carpentry Services for your property any where in Dubai.
24/7 Services
If you need urgent HandyMan at your home or office any where in Dubai, Don't wait and call 24/7 0529083474.
Affordable Price
We do more than Handy Man Work, Must try us once at very affordable price so contact us now and save your money.
News / Tips & Guides
Please check latest updates in our blog regarding our HandyMan services, tips, tricks and guides.
It seems we can't find what you're looking for. Perhaps searching can help.
Contact Us for HandyMan Quotation