If you are home owner it could be tricky for you to find good and Affordable & Cheap Handyman services Dubai. There are so many tasks in a home that even twenty-four hours are not enough, and if you have to go working as is the case with most of the people in Dubai then it becomes all the more to manage time. However, if you have a good affordable & cheap handyman to lend a hand for different small jobs in your home, then life can become so much easier.
Affordable & Cheap Handyman:
Curtain Fixing
Blinds Fixing
Pictures Hanging
TV Bracket Mounting
Mirror Mounting
Leakage Fixing
Bulb / Lamp Install
HMSD HandyMan Services Dubai is a UAE based firm which have team of Skilled HandyMen who execute each and every Fixing & Maintenance job and assisting Mechanical staff with their expert helpers in execution of every work whether painting, plumbing, electrical or carpentry or so on. Believe us we are the real serving company.
HandyMan Painter for Painting Works
HandyMan Cleaner for Floor Drain Sewer Open
HandyMan Plumber for Plumbing Services
HandyMan Electrician for Electrical Services
HandyMan Mechanic for AC / Chiller Services
HandyMan Carpenter for Carpentry Wooden Work
HandyMan Mason for Masonry Tilling Work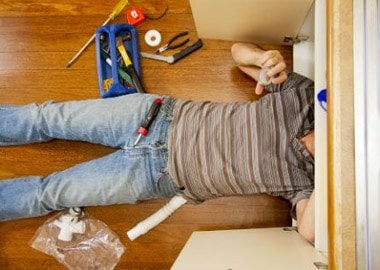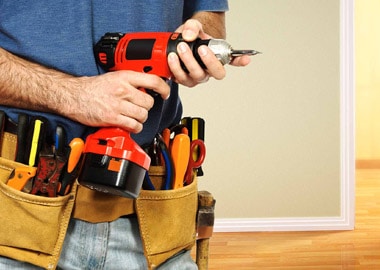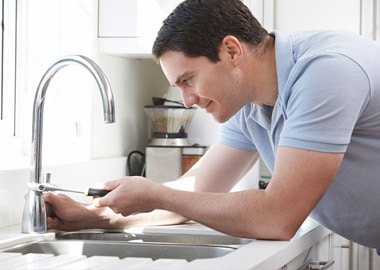 Why handyman?
Well apart from the time constrain you must understand that not all people can do everything.
You might be very good at your work but when it comes to small electrical repairs or these related to plumbing you would definitely need help.
These jobs might need some special tools that are not found generally in homes. For such jobs, it is better to hire a affordable & cheap handyman that has good experience in handling everyday stuff in a home. But you should hire only a reliable and experienced person for the job and for that here are a few tips that you can follow
Referrals work best:
If your friends or relatives could refer a affordable & cheap handyman, it will be the best, but if you are new to the city, then you can easily rely on the online sources to search for good and affordable & cheap handyman services Dubai. It will also have the reviews and testimonials that will help take your decision.
Check out more than one:
Before you just hire the first handyman service that you come across it is advisable that you look at a few more options and compare all of them for their services, the complaints against them and the referrals from the past clients. This will help you choose the best handyman for your work.
Call them up:
Now that you have made the final selection of a few affordable & cheap handyman services you must give them a call. Ask them about their experience in the type of job that you want them to do. Only when you are satisfied with their answers, you must hire them.
Check for license, insurance, and their charges:
It is important for the affordable & cheap handyman services Dubai to be licensed as well as insured this will help you avoid a lot of hassles. Then finally you must only hire the ones that are able to give quality services at a reasonable price.
Our Features
We offer all kind of Home Maintenance and HandyMan Services 24/7 any where in Dubai at very reasonable price.
Professional HandyMan
Our Expert HandyMan Offers Painting, Electrical, Plumbing & Carpentry Services for your property any where in Dubai.
24/7 Services
If you need urgent HandyMan at your home or office any where in Dubai, Don't wait and call 24/7 0529083474.
Affordable Price
We do more than Handy Man Work, Must try us once at very affordable price so contact us now and save your money.
News / Tips & Guides
Please check latest updates in our blog regarding our HandyMan services, tips, tricks and guides.
It seems we can't find what you're looking for. Perhaps searching can help.
Contact Us for HandyMan Quotation