HMSD HandyMan Services Dubai is situated in Al Barsha which is center of Dubai; We provide you best HandyMan Services Dubai to make your home, office & building very well working, we also do decor and any kind of repairing & fixing work. Our Best HandyMan Company offers you handy and wide variety of home maintenance with dedication, reliability and commitment.
HandyMan Services Dubai:
HMSD HandyMan Services Dubai is a UAE based firm which is providing its HandyMan Services for your House, Building or office. These services include Painting, Decorating, Wallpaper Fixing,Electrical, Mechanical, Plumbing, Drain & Sewer Cleaning, Masonry work, Tiling, Transporting and as well as specialized in HandyMan Carpentry works as Curtain & Blinds Fixing, Picture Frames & Glass Hanging at very economical rates. All the jobs are performed by our professional HandyMan, who are well trained, mannered and disciplined. They are expert in renovating, repairing and maintaining your Apartment, Villa & Office.
We have team of Skilled HandyMen who execute each and every Fixing & Maintenance job and assisting Mechanical staff with their expert helpers in execution of every work whether painting, plumbing, electrical or carpentry or so on. Believe us we are the real serving company.
Al Barari | Al Barsha | Al Furjan | Al Jadaf | Al Jafiliya | Al Khawaneej | Al Mamzar | Al Marqadh | Al Mizhar | Al Nahda | Al Quoz | Al Qusais | Al Sufouh | Al Twar | Al Warqa | Al Wasel | Al Wuheida | Al Ghurair City Mall | American Hospital | Arabian Ranches | Barsha | Bur Dubai | Burj Al Arab Hotel | Burj Khalifa Tower | Burj Residence | Burjuman Mall | Business Bay | Century Mall | Daira | DIFC Gate Building | Discovery Garden | Down Town | Dubai Airport Free Zone | Dubai Autodrome | Dubai Creek Golf Club | Dubai Festival City | Dubai Hospital | Dubai Industrial City | Dubai International Airport | Dubai Internet City | Dubai Investment Park | Dubai Lagoon | Dubai Land | Dubai Marina | Dubai Media City | Dubai Museum | Dubai Outlet Mall | Dubai Silicon Oasis | Dubai Sports City | Dubai Tennis Stadium | Dubai World Central | Dubai World Trade Centre | Emaar Business Park | Emirates Living | Falcon City | Floating Bridge | Greens | Hamriya | Hor Al Anz | Horalanz | Ibn Batuta Mall | IMPZ International Media Production Zone | International City | International Modern Hospital | Jabel Ali Village | Jaflia | Jebel Ali | Jebel Ali Airport | Jebel Ali Business Centre | Jebel Ali Industrial Area | Jebel Ali Village | Jumeirah | Jumeirah Beach Park | Jumeirah Beach Residence JBR | Jumeirah Golf Estates | Jumeirah Heights | Jumeirah Islands | Jumeirah Lake Towers JLT | Jumeirah Mosque | Jumeirah Park | Jumeirah Village | Jumeirah Village Circle | Jumeirah Village Triangle | Karama | Knowledge Village | Legends Dubai | Mall of the Emirates | Mankhool | Mardif | Marina | Marina Walk | Media City | Mercato Shopping Mall | Motor City | Nad Al Hamar | Nad Al Shiba | Nad Al Shiba Horse Racing | Nad-al-Hamar | Od Metha | Oud Al Muteena | Palm Deira | Palm Jebel Ali | Palm Jebel Ali Gate | Palm Jumeirah | Raffa | Ras Al Khor | Residential City | Rigga Road | Satwa | Sharjah | Shindagha Tunnel | Sky Court | South Ridge | Springs | Springs/Meadows | Studio City | T Com | Tecom | Dubai Media City | The Gadrens | The Palm Deira | The Palm Jebel Ali | The Palm Jebel Ali Gate | The Palm Jumeirah | Time Square Mall | Um-e-Squim | Uptown Mirdiff Mall | Wadi Almardi | Wafi City | Wafi City Mall | Waterfront Jebel Ali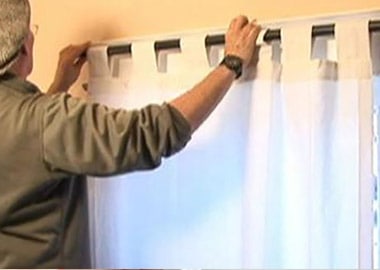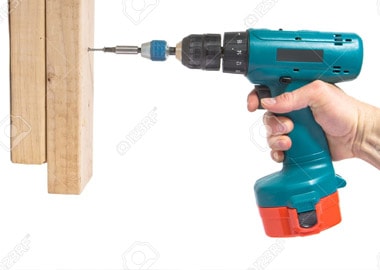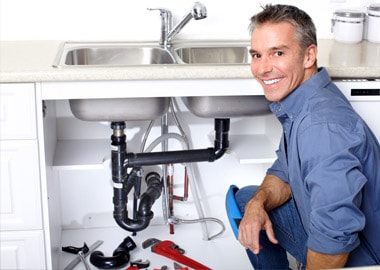 How to choose the right handyman for your home?
Living in a big city is always a good thing because you can get a helping hand in the form of HandyMan services Dubai. It is important that hiring a handyman is not a big hassle and you get to find a good professional. There are certain things that are important to consider while choosing a handyman for your home such as
They are punctual
It is important that the handyman that you choose arrives at your home at the time that they agreed to come.
Do the work they have agreed to
It is also crucial that the person does all that has been agreed upon while hiring them.
Returns your calls
When the work is over and if you have any questions regarding the work they should return your calls and not just ignore them.
There are many small things in the house that need no specialist. Only a person who has enough experience solving day to day problems can get them done. For the big renovation works you will definitely need to call a contractor but if there is just a broken faucet that needs to get replaced then calling a handyman services dubai is more than enough. Any kind of small repair that is needed in a home, in general, can be carried out by a handyman. But, you will first have to define the types of works you want to get done. This will help you find the right kind of handyman for the work.
However, if you follow a few rules it will become easier for you to find the right kind of HandyMan services Dubai
First of all, it is better to look for one in the local classified or on the internet or you could even ask your friends and relatives to recommend you one. If these people have used the handyman services Dubai and they are satisfied with their work, then you can try the same person out for your work too.
While hiring you must not hesitate in asking questions about their reliability, and the first question should be about the references that they can provide.
Then you could ask them about the licenses that they have as well as the insurance cover. Insurance cover will ensure that you will not have to pay if the handyman gets hurt while doing work in your home.
The last but the most important thing that you must ask is the amount that they will charge for their services.
Home Maintenance Services :
Home maintenance is our daily requirement because many things in our house daily disturbed due to mismanagement or any other reason but you shouldn't need to worry about it because our HMSD Handyman Services Dubai always ready to help you 24 hours even in emergency ,we repair your all types of furniture like chair, tables, dressing tables, bed etc. we also can help you to maintain your doors, windows, kitchen cabinets, interior and exterior decoration and many more due to well trained and well equipped carpenters  so leave stress in your life and contact with us as soon as possible we are eager to helps you anywhere anytime.
OUR SERVICES
GET A QUOTE
THE REASON
Why Should Choose Us?
We are very serious about our work more than others and we also have well developed, professional and energetic carpenters. They do their work with sincerity, they are familiar to the latest fashion and styles of all kinds of wooden work, interior and exterior decoration etc. available for you ever.
Painter
Cleaner
Plumber
Electrician
HandyMan
Carpenter
Mason
Mover
Our Features
We offer all kind of Home Maintenance and HandyMan Services 24/7 any where in Dubai at very reasonable price.
Professional HandyMan
Our Expert HandyMan Offers Painting, Electrical, Plumbing & Carpentry Services for your property any where in Dubai.
24/7 Services
If you need urgent HandyMan at your home or office any where in Dubai, Don't wait and call 24/7 0529083474.
Affordable Price
We do more than Handy Man Work, Must try us once at very affordable price so contact us now and save your money.
Our Services
Our Professional Carpenter, Painter, Electrician, Plumber and Masons provide these services.
News / Tips & Guides
Please check latest updates in our blog regarding our HandyMan services, tips, tricks and guides.
It seems we can't find what you're looking for. Perhaps searching can help.
Contact Us for HandyMan Quotation